About The Artist
VIP Email List
Sign up here
for his periodic email and get a FREE Art Magnet of your choice from his Art Magnet Collection. The email highlights his latest paintings and announcements for upcoming shows.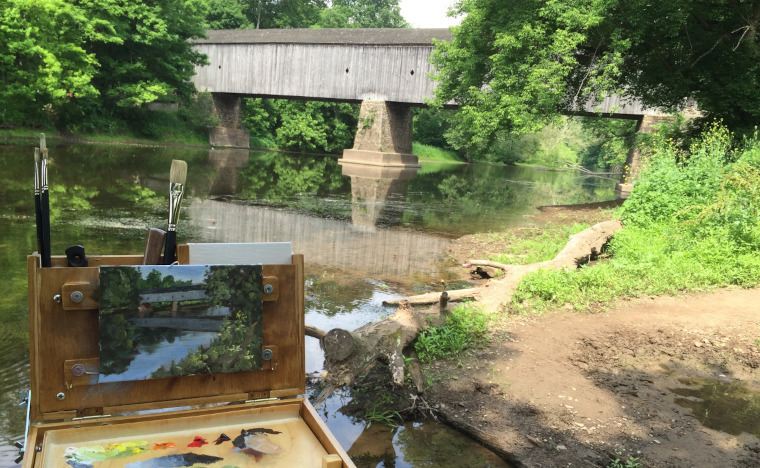 About His Paintings
In his paintings Michael Ressler tries to capture the moment of light and color. He attempts to capture the beauty of our common, overlooked surroundings and record the disappearing farms and open space. He typically paints landscapes that sometimes include water or buildings and enjoys painting in both oils and acrylic paints.
When painting, it is not the subject that excites him, but rather the shapes, contrast of values, color intensities and abstract design of the scene. He typically paints in his home studio working from his digital photos of local parks or countryside. On nice days Michael prefers working in Plein Air where he gets to enjoy the weather and feel the immediacy and rush to complete the painting on site.
Michael has an Impressionistic painting style using both brush and palette knife, often finishing the painting in five or less short painting sessions. When painting he starts with a charcoal outline of basic design, then does a monochromatic underpainting. Once dry, Michael then blocks in the basic colors focusing on the values and color intensities for the desired effect. He then completes the painting with multiple iterations of refinement in detail and color.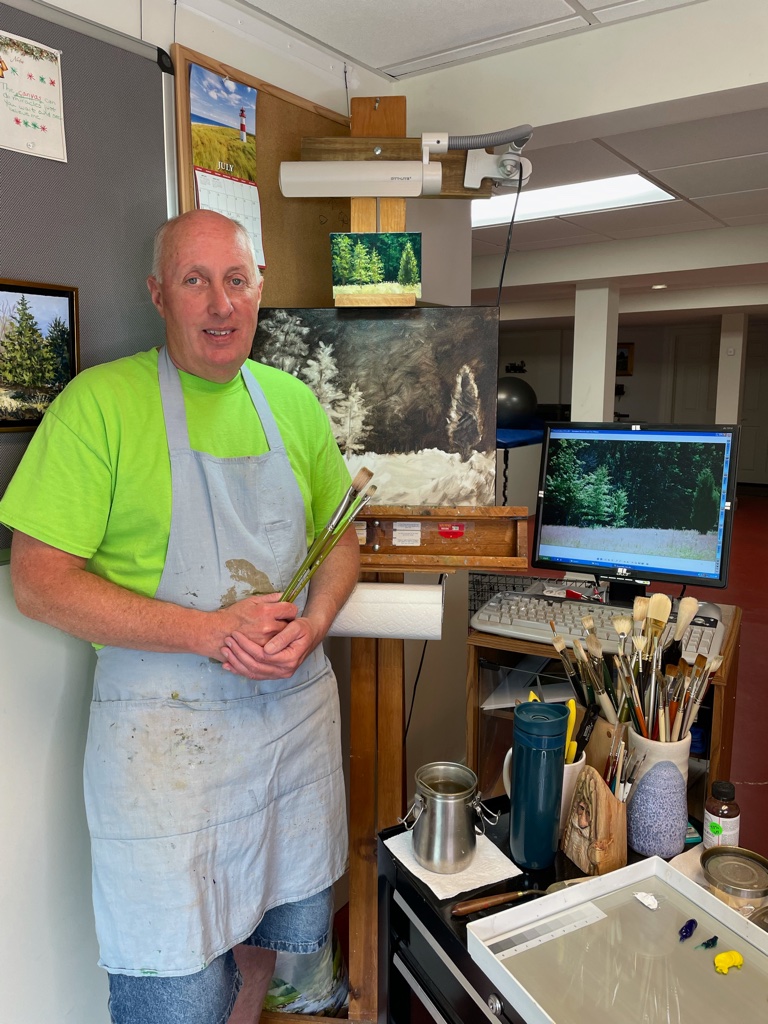 About His Past
Michael grew up in the suburbs of Lancaster, Pennsylvania where he was influenced by the Amish and rich local farming. Art was his favorite subject all through school and in high school he participated in many local outdoor art shows and exhibited in several local banks. Michael graduated with a BS Art Education degree from Kutztown University and taught art in a Maryland high school and middle school for a few years before changing careers. Recently Michael has refocused his spare time toward art and has been creating a steady body of new paintings over the last few years. He continues his art education through local workshops and studying his large collection of art books.
His Future Plans
Michael is now attempting to paint throughout the year. He participates in regional art competitions, enjoys exhibiting in the local outdoor art shows and can always be found doing a live painting demonstration during the show.
CritiqueMyArtwork.com
CritiqueMyArtwork.com
was designed and created by Michael Ressler as a social networking website for artists where they can receive constructive criticism from other artists. In addition, by reading critiques of other artwork and learning ways to evaluate art, an artist's work will improve through self-critique of their own artwork. Photographs of an artist's work may be posted for a public critique or private group critique. High School and College students may post their artwork for free.