Workshop Costs & Information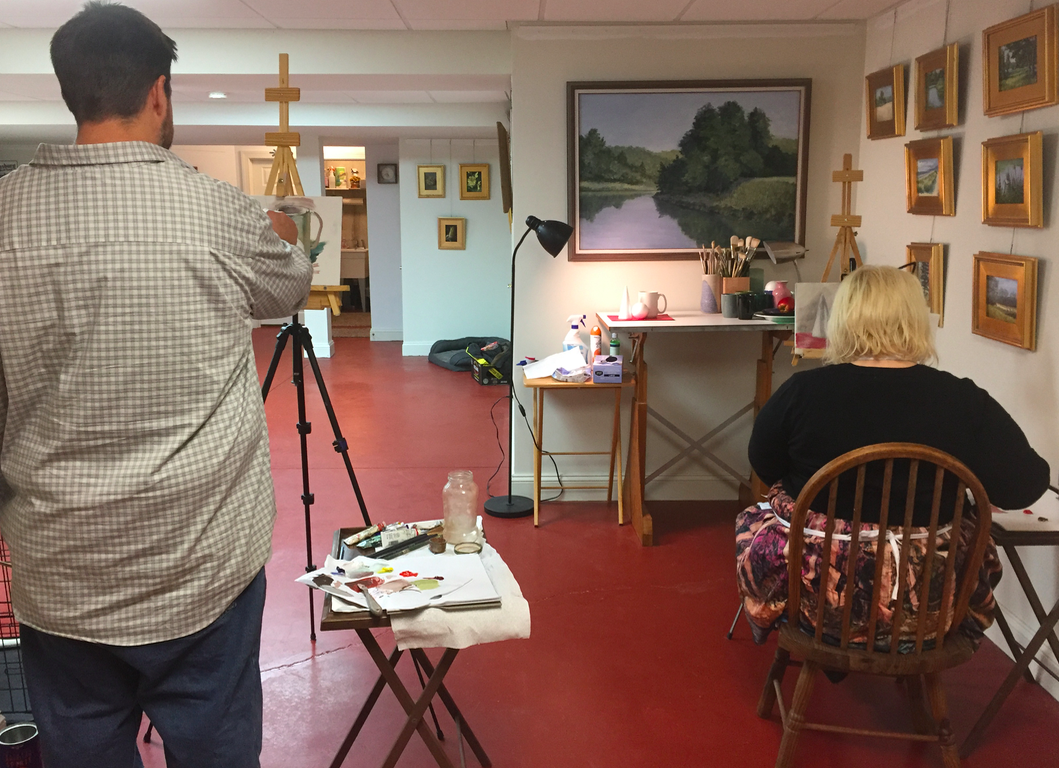 Overview
Each class will introduce new information with examples, instructor-provided notes, and a live demonstration followed by instructor-guided independent painting time.
In the past, these classes have been taken by couples and individuals of all ages (14+). Most of the students start with the 4 introductory classes, then continue on to the weekly advanced classes. My students range in experience from the absolute beginner to a retired art teacher. Drawing skills are NOT required. Class size is limited to 8 to ensure all students receive a wealth of instruction.
All classes must be prepaid in-person or online via PayPal to reserve your spot in the class which has a maximum of 8 students.
Please call Michael at 215-260-6826 to schedule a quick studio tour and to prepay for the class.
Class Costs
Class Fee Policy
If a class is canceled due to weather or if you cannot attend the class for any reason I will credit you another week. You will never lose your class fee for a class that you cannot attend.


Location
Michael Ressler's Studio & Gallery in Audubon, PA


Click for Information: Introduction Classes
Click for Information: Advanced Workshops
About The Art Instructor
Michael Ressler is a Montgomery County artist and instructor who paints impressionistic landscapes in oil and acrylic using both brush and palette knife. In his paintings, Michael tries to capture the moment of light and color. He attempts to portray the beauty of our common, overlooked surroundings and record the disappearing farms and open spaces.

Michael received his B.S. in Art Education from Kutztown University, has taught at the high school and college level, and has continued his learning through local workshops and art books. Michael is currently teaching a weekly painting class in his large studio located in Audubon, PA.